Family First
I started Charlie & Sons Hauling in 1994. At the time it was just a way to spend some time on the weekends with my sons. Having worked for 15 years in the Grocery business and then 12 years for the Keebler Co. as a salesman, I know what customer service is all about. I knew right away that this was no different. Customers expect and deserve good service.
It wasn't long till we were working every weekend and sometimes during the week after work. We steadily grew thanks largely to repeat business and customer referrals. In 2000 I decided to try this full-time and with my wife's support and blessing I did. My sons (Chuck and Scott) both work other full-time jobs and help me when they can. I also have a couple of their friends (who have eaten a lot of meals at my house!) to help me.
I hope to continue to steadily grow and I know that taking care of our customers is the best way to do that. Even though this is now a full-time business, still the best part is that I get to spend some time with my sons, my Grandson (Dominic) and of course we can't forget my little princess (Daniella).
-Charlie
---
Charities
Here at Charlie & Sons we believe in helping others in need and that is why we proudly support many local charities, some of them include:
Special Olympics
Knights of Columbus
Wounded Warrior Project
Susan G. Komen
St. Judes Children's Hospital
March of Dimes
---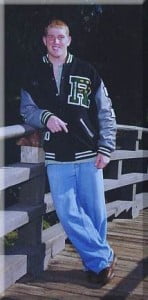 In Loving Memory…
Colin Jones
We lost Colin to Accute Myelogenous Leukemia. He will always be a part of our crew. We wear his initials on our sleeves and he will always be in our hearts.