Junk Removal Near Me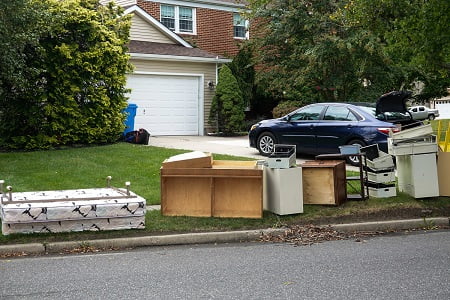 Your yard and home should be places you can feel comfortable in. There is nothing quite like coming home after a hard day's work to a clean living space, feeling relaxed, and stress-free in a comfortable environment. Sometimes clutter can take a toll though. You collect things thinking you'll use or sell them later, and never seem to get around to it. Eventually, these once precious items don't seem so precious anymore, and you realize you need Charlie & Sons for junk removal in Camas.
Junk Hauling Services
When items don't serve a function anymore, be it sentimental or practical, they just end up taking up valuable space. The thought of removing them all by yourself can seem incredibly overwhelming, and even cause you to put it off longer. While there is some really good news, you don't have to go at it alone! Our trained professionals are experienced in all kinds of junk hauling in Camas, WA, and there isn't anything we can't help you clear out. There are a lot of hidden benefits to having us help remove your junk as well.
---
Junk Removal Benefits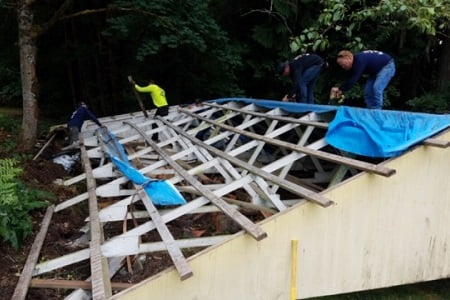 Allergen Removal – Allergies can be caused by a number of things, but one of the biggest culprits is mold and mildew. When your junk contains food particles, these start to decay and can cause the growth of very specific mold types that aren't good to breathe in. Other materials you might not think of, like paper products, are prone to molding when wet as well. When left to fester, this junk can turn into a breeding ground for black mold which can cause wheezing and other health concerns.
Pest Control – Small animals don't want you to use our Camas junk removal services. They love junk because it gives them a place to call home, where they can scurry about leaving waste contaminants that get tracked throughout your house and onto your possessions. When you have your junk removed and take away their hiding places, pests will be given a reason to find a new home away from your own.
Inner Peace – When your home or yard is a place you feel comfortable, you use it more, you enjoy it more, and you get more done. Our debris removal can make that happen at your property! When Charlie & Sons comes to you for junk removal in Camas, we're not just taking away your junk, we're giving you back control of your property.
Don't wait any longer, call Charlie & Sons today for all your junk removal needs.
We Provide Junk Removal Services in