Junk Removal Near Me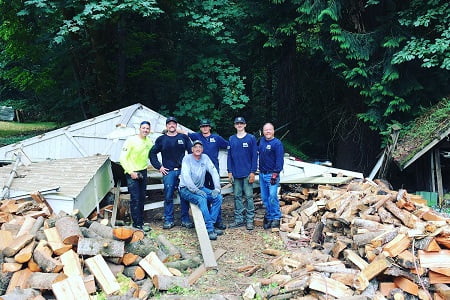 Let's face it, most of us lead busy lifestyles. Clutter buildup is normal for most homeowners because we don't have time to get rid of things. An organized household is a happy household, so the experts at Charlie & Sons encourage you to take advantage of our services for junk removal in West Linn. No matter how big or how small, our dedicated team of drivers will transport your unwanted items away for good. Think of all the space you will be saving, not to mention the improved curb appeal and equity your home will get once that junk is long gone!
Trash Removal Services
We specialize in all types of junk hauling and removal services so do not hesitate to give us a call if you have a question or are unsure of whether we can be of assistance. Chances are, we can tackle whatever mess you have in store, just tell us what needs to go, and we will handle the rest!
It really is that simple, so no more complaining, procrastinating, and waiting until tomorrow to get rid of those unwanted items. We offer a one-of-a-kind hauling experience; our drivers arrive on time and take care of the dirty work. When we are through we sweep out the area and are certain not to leave any trace behind.
---
Affordable Junk Removal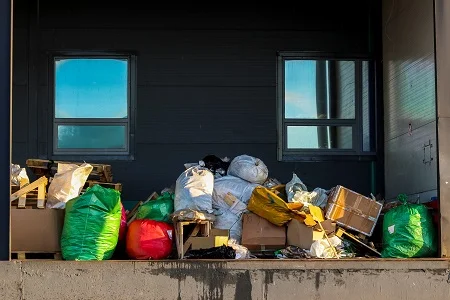 There are always safety risks involved when loading/unloading and performing junk removal in West Linn, which is why our team comes prepped with appropriate gear and safety apparel. We even take care of sourcing a local area recycling or disposal center and recycle whenever possible. It can be confusing to know what items can and cannot be disposed of at landfills, for instance, but fortunately for you, the only thing you have to do is pick up the phone and make the call!
Many people mistakenly assume that doing junk removal in West Linn on their own will save them a lot of time and money, but this is not always the case. If you are disposing of appliances and other old or unused devices that contain hazardous materials, you will be forced to pay additional handling fees upon arriving at the designated dumping site.
Few homeowners have the resources available to cost-effectively transport large loads of junk and debris. Instead of making multiple trips to the junkyard, why not let the seasoned professionals at Charlie & Sons do away with it all in one, convenient trip? Call us today to see how we can make your life easier!
We Provide Junk Removal Services in