Debris Removal Near Me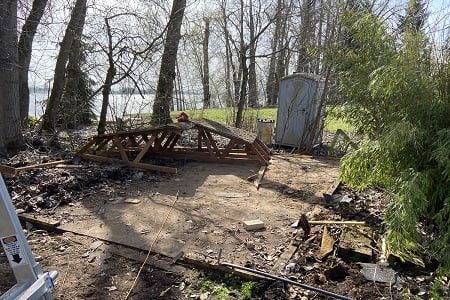 Debris of all types has an annoying habit of piling up. Sometimes this debris can leak out onto your property, and other times it can be withheld inside your home. Either way, this debris can take up space, cause injury, or attract pests and other problems. It is always best to have it removed before a problem can occur, and Charlie & Sons can handle your debris removal in Portland any time you need us.
We specialize in all types of debris removal in Portland, from old appliances to hot tubs to garbage, and we will make sure all of that debris is disposed of properly and correctly so you do not have to worry about anything at all. Give us a call today and we will come out to your home and load everything up, then take it away to a designated landfill or garbage dump.
---
Debris Removal Services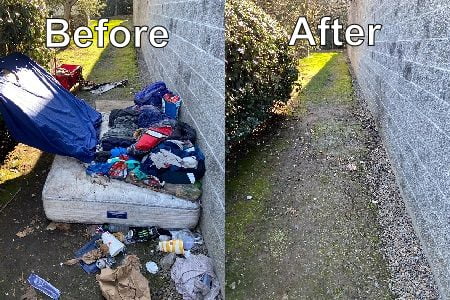 Charlie & Sons can handle any type of yard debris and any other kind of junk removal in Portland that you need. Do not wait until something bad happens around your home, whether it be an injury or a pest invasion. Get that unused and broken debris out as soon as you can so you have that cleared space for future use. Have a faulty appliance taking up space? No problem. Our staff is friendly and knowledgeable about the various junk removal techniques, and we will work directly with you so you know every step of the process as we do it. Our specialists will remove all of the debris from your home, load it up, and take it away before you know it.
If you are in need of debris removal in Portland or any other service including commercial cleanup and you want it done as soon as possible, contact Charlie & Sons. We an help keep your home or office clean and help the environment as well. Call us today and we can start your debris removal in Portland right away!