Junk Removal Near Me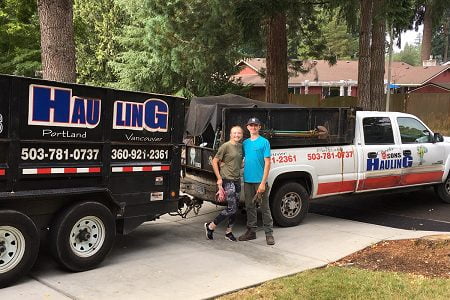 When it comes to junk removal, Lake Oswego knows to call Charlie & Sons. No matter the size of the job, Charlie & Sons has the expertise, the equipment, and the workforce to get it done right! Charlie & Sons have been removing junk since 2000. A family-owned and operated business, we care about doing a job well done. We strive to keep abreast of all the places that take specific items for recycling, reuse, and repurposing. That is one way we show that we care about the local Lake Oswego environment. Another way is by keeping our costs low and passing those savings on to you. Not only are we the best junk removal in Lake Oswego business, but we are also the most affordable.
---
Junk Hauling Services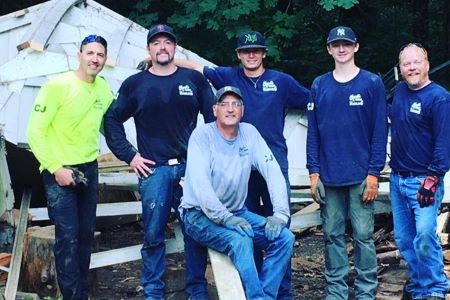 Our junk removal services are all-encompassing. We work with hoarding clearing, rental clean-outs, garbage removal, construction, and more. Some standard junk removals we have done include:
Appliance Removal
Hot Tub Removal
Tire Removal
Shed Tear Downs
Dirt and Concrete Removal
Yard Debris Removal
Carpet Removal
Electronics Recycling
Whether you have a small clean-up or long-distance junk hauling, we can get it done. We will come out for a one-time refrigerator removal as well as clearing a large-scale construction site. All jobs will be fulfilled to completion and your absolute satisfaction. After we clear out an area, we sweep up and leave no trace behind. Our price quotes are entirely transparent, and we can make an appointment to get to you quickly.
Call today for your junk removal quote in Lake Oswego.
Lake Oswego OR
Lake Oswego spans over three counties, all in the general Portland area. Lake Oswego is home to the annual Festival of the Arts since 1961. The event lasts three days and has a large draw from the surrounding cities. The work of local visual and performance artists is on display for residents and tourists alike. Add in the Lakewood Center for the Arts and the Lakewood Theatre Company, and you have a city that cares about arts and culture.
We Provide Junk Removal Services in
Camas | Beaverton | Vancouver WA | West Linn