Junk Hauling Services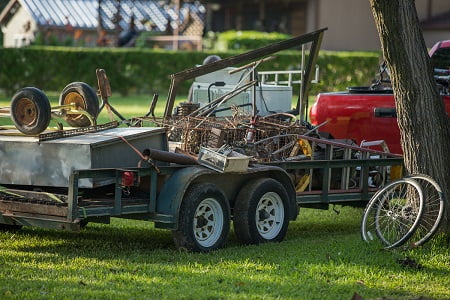 Home and business owners acquire junk in numerous ways. It can come with a property purchase, accumulate over years of collecting or get left behind by previous tenants. No matter how you came into it, junk can be an eyesore, health hazard, and nuisance. You don't have to put up with it, and junk hauling in Camas by the professionals at Charlie & Sons can help.
Don't risk hauling junk without professional help.
There are a variety of hazards that come with junk hauling by yourself. Even with a selection of strong friends, things can still go wrong. One misstep and someone's thrown out their back, suffered from a fall, or crushed fingers and toes. Some items contain toxic substances as well, and without careful and professional disposal, you can face steep fines. There's no reason to risk injury, financial loss, and spending your time attempting junk removal in Camas.
---
Professional Junk Hauling
We've been providing Camas with junk hauling services for over 20 years. We've become a trusted local service provider because of our efficiency, professionalism, and attention to detail. That's because we do junk hauling the right way.
Our team shows up on time, every time. We understand that your time is valuable, and we'll never waste it. With the experience of hundreds of junk hauling jobs behind us, we can quickly size up a situation and provide an estimate. We're always careful with the removal of every item, especially those that may damage your property if handled carelessly.
As junk hauling specialists, we've moved everything from boards and bricks to hot tubs. We work efficiently when performing interior and exterior junk hauling.
Junk hauling includes:
Household Junk
Garbage
Construction Debris
---
Junk Hauling Benefits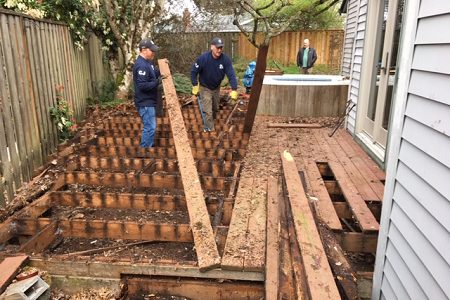 There are even more great benefits to professional junk hauling in Camas.
Allergen Removal – Mildew and mold are two of the most significant factors affecting indoor allergy sufferers. Garbage that contains food particles and any wet junk can quickly harbor and grow these contaminants. Common mold types like black mold can lead to skin irritation, headaches, and much worse in later stages. Junk hauling removes these factors and reduces allergens.
Pest Control – Pests love junk. Whether it's bed bugs, rodents, or others, trash provides a place to hide and nest undisturbed. This promotes further expansion at the same time these pests track allergens, bacteria, and waste products throughout your property. Our junk hauling in Camas can significantly reduce the likelihood of pest infestation by making your property a poor place for pests, and a better home for you.
Inner Peace – One of the most understated aspects of junk hauling is how it makes the resident feel. Whether it's a personal home, apartment, or other rental property, a junk-filled house can negatively impact a resident's emotional state. Our services clear out the clutter and give you back control of your surroundings.
We safely and legally dispose of any toxic items like washers, microwaves, and TVs. Without proper disposal, these can bear a substantial cost in fines. We take on that burden for you so you can rest easy knowing the environment is being protected.
With affordable pricing, fast service, and careful haulers when you want the best junk hauling in Camas call or Contact Us today.
Get Junk Hauling Services in