Appliance Removal Services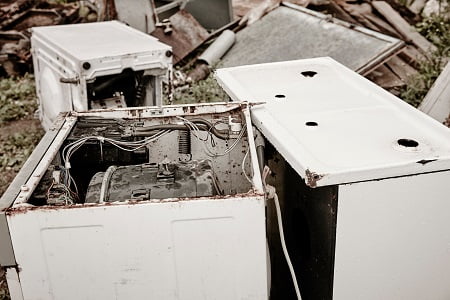 Charlie & Sons offers the best in appliance removal in Portland. Appliances need to be disposed of correctly, as specific protocols and procedures need to be followed. By hiring us to take care of everything for you, you do not have to worry about locating specific recycle and disposal centers. If you try to handle the process yourself, you will have to make sure there are no hazardous materials contained in the appliance, as specific safety measures must be taken otherwise. You may also have to pay a handling fee if you wish to take the appliance to the dump or a landfill. Depending on the size of the appliance, you may not be able to transfer it to your vehicle.
Appliance Removal And Disposal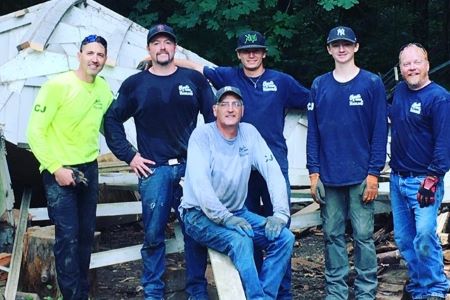 With Charlie & Sons, you don't have to worry about any of the appliance removals in Portland precautions, as we will handle everything for you. We have the proper equipment to take on any size appliance removal in Portland, and we will make sure that whatever it is you are getting rid of will be disposed of properly and safely. We will come to your location and take care of the entire process for you, from loading to dropping off. Our friendly and efficient staff is trained to handle even the most unusual appliance removal in Portland, and your satisfaction is our number one concern.
If you have an appliance that is taking up space on your property, have it removed by Charlie & Sons. You will get that space back and have more room to replace your old things with new ones. We can take anything from air conditioners and washing machines to televisions and computers. For appliance removal in Portland, contact us today, and we will schedule an appointment that works best for you.
Old Appliance Removal Near Me
When you choose us for junk hauling and removal, we'll make sure your broken or unwanted items are more than out of sight and out of mind; they'll genuinely be gone for good! Along with appliance removal in Portland, we offer many other services, such as debris and garbage removal. We can also tear out an old hot tub so you can prepare for an upgrade. We can even tear down an old, beat-up shed in your yard that's structurally unsafe to use. Get that old junk out of your home and free up your space once again.