Junk Hauling Near Me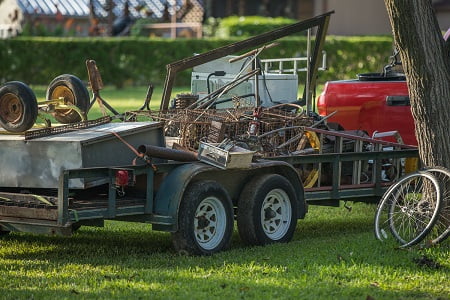 Over time, the junk on your property can become an eyesore at best, and a health hazard at worse. And as time goes by and more junk piles on, it becomes harder to remove. Instead of letting garbage accumulate, call a professional to haul your junk off of your premises for good. At Charlie & Sons, we specialize in all areas of junk removal, from shed tear downs and other structures, to heavy objects like hot tubs, washing machines, and other objects that require special disposal. We provide the best services in junk hauling Portland residents can count on.
---
We're Not Afraid to Get Our Hands Dirty
We get it. some junk is hard to get rid of. A lot of trash and debris like old appliances or dilapidated building materials can be too heavy, too dangerous, and too messy to dispose of on your own. For those reasons, you shouldn't try to haul junk on your own.
---
Junk Piles On Your Property Can Be A Hazard to the Environment and Your Health
Having unwanted and unsightly garbage, debris, and other useless junk can create toxic runoff, especially after a long season of rain.
Broken-down debris and hazardous junk can pose a safety risk to children, guests, and pets.
Junk Piles can also provide shelter for dangerous or unwanted critters like rodents and insects.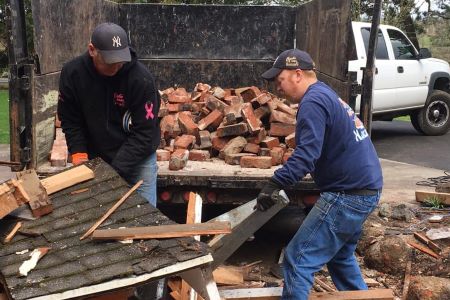 Junk Hauling Services
Don't wait for your junk to accumulate. Call the seasoned pros at Charlie & Sons for garbage removal to make your property return to its cleanest state. We bring our trucks, trailers, and specialized equipment necessary for disposing of your debris. Our friendly professionals are happy to speak with you over the phone to schedule a pick up.
All you need to do is tell us what junk to remove, and we'll do the rest!
---
About Charlie & Sons Junk Hauling
We're a family-owned and operated business that's served the greater Portland metro area since 1994. We've taken on a wide range of services that result in clean demolition, removal, and recycling. Plus, we take the time to sweep the area clean to your satisfaction.