Haul Away Junk From Apartment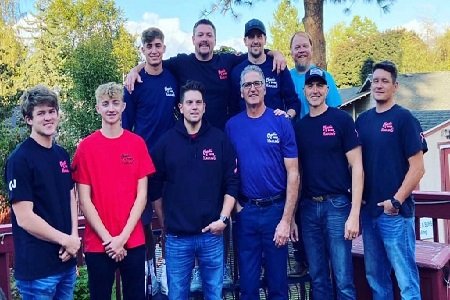 After a tenant moves out of an apartment, it is important to clean the space. This is where junk hauling services come in. Junk removal services are trained to quickly and efficiently clean out an apartment, removing any junk and debris left behind by the previous tenant. This can save the landlord considerable time and money, as they will not have to do the cleaning themselves. In addition, professional junk hauling services have the necessary equipment to safely remove heavy or bulky items from residential properties, which can be difficult and even dangerous for landlords to do independently. As a result, hiring an affordable junk removal service is integral to maintaining a clean and well-kept apartment building.
No one likes dealing with unwanted junk, but it's an unfortunate reality of life. Clutter can quickly build up around the house; before you know it, you're dealing with a genuine hazard. That's where Charlie & Sons comes in. We're experts at move-out cleaning in Gresham, and we're here to help you get your life back on track. We'll handle any yard debris, regardless of how big or small it is. We also specialize in other types of junk removal, such as appliances, furniture, and electronics. So whatever you need, we're here to handle the heavy lifting.
---
Apartment Junk Removal & Hauling
If you have junk in your rental space, it's essential to get rid of it as soon as possible; a clean apartment is necessary if you want a new tenant to move in quickly. Our professional junk hauling service will remove all of your unwanted items and yard debris quickly and safely, so you can rest assured that your space is clean and free of hazards.
When you hire a company to clean up your property, you want the job done quickly and efficiently. However, inexperienced companies can often end up costing you both time and money. They may take longer to figure out solutions to problems that experienced companies would be able to solve quickly. In addition, their inexperience can sometimes slow down the clean-up process itself. As a result, it's essential to do your research and hire a company that has a proven track record of success. Luckily, Charlie and Sons has over 20 years of experience and many successful jobs behind us. With an experienced company like ours on the job, you can rest assured that we will clean up your property in no time.
---
Apartment Cleanout Junk
Cleaning out an apartment can be a daunting task, especially if heavy furniture, large appliances, or other bulky items need to be removed. Even if you are moving some smaller items, you may still struggle to navigate tight spaces or lift heavy objects. This is where experience and expertise can come in handy. Our team of professional cleaners has the knowledge and equipment necessary to quickly and efficiently clean out any apartment, no matter how large or small. We will work with you to create a plan that fits your specific needs and ensure that your apartment is left clean and clutter-free. Contact us today to learn more about our services.
When it comes to apartment cleanouts, there are a few things to consider. Several hazards come with living in an unclean environment, so it's crucial to choose a professional and affordable junk removal service that can safely and effectively clean out your apartment. Our team of experts has the necessary experience to handle any size job, no matter how big or small. We understand that every situation is different, so we'll work with you to create a custom plan that meets your specific needs. And finally, we offer affordable prices that are sure to fit within your budget. So when it comes time for your next apartment cleanout, be sure to choose our professional cleanout services.
---
Cleanout Services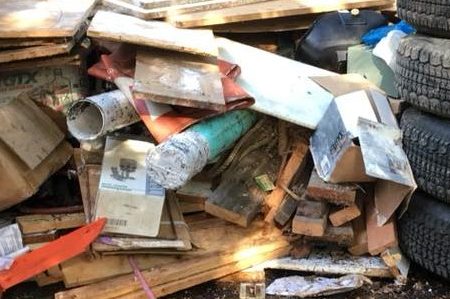 Far too often, people underestimate the amount of work required for a successful apartment cleanout. In addition to getting rid of all that junk, you also need to worry about disposing of any unwanted items in an environmentally responsible way. If you're feeling overwhelmed, it's important to remember that help is available. Professional cleanout services can quickly and efficiently deal with all the details, allowing you to focus on other matters – like finding a new tenant to fill your vacant apartment. When time is of the essence, don't hesitate to reach out for assistance.
We've been cleaning out rental properties for over 20 years, and in that time, we've seen, dismantled, and carted away just about anything you can think of. We've seen everything from the standard fare of old furniture and appliances to more unusual bulky items like hot tubs and exercise equipment. We're always careful to dispose of things properly, whether it's recycling or taking them to the dump. We're here to clean up thoroughly afterward so that the property is ready for the next tenant. We offer a wide range of services to make sure your property looks its best, and customer service is our top priority. So if you need a thorough, professional job done quickly, give Charlie and Sons a call. We're happy to help.