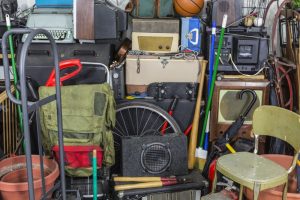 Clear your space, clear your mind with professional junk removal
Did you know that spending time in a cluttered living space or office can increase your stress levels? Taking the time for cleaning out your home in Vancouver can have a positive effect on your mood, tension and your overall productivity.
Getting the unwanted junk out of the house is one thing, but what do you do with it once you're done?
You might try piling everything into the garage. Out of sight, out of mind, right? Well, no. Even with planning and organizing, you're going to keep filling up the same room. And if it's with stuff that you don't really need you just end up wasting space over time.
Why should you clear out your space?
We mentioned stress relief, but there are other practical benefits to cleaning out your building. If you're a business owner, a deep, effective sweep of everything that you don't need gets your more space to work and store inventory. It also removes potential hazards if you have too much stuff piled up in the back. A quarterly visit from a junk hauler can save you lots of money in the long run.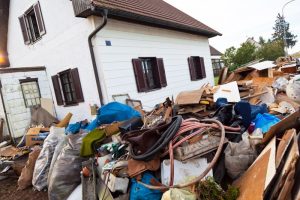 Piles of detritus are a health hazard in residential and commercial areas. If left unchecked, junk becomes a place for bugs and rodents to hide and breed. Mold and bacteria also build up, making you and your family or employees more susceptible to illnesses.

Have us take your your junk away in Vancouver
Most people have more junk than they can take out in one trip, or even in two or three. Do you opt for one of those large containers that sit on your lawn? That service is not cheap, and it's unsightly. You might even end up waiting longer than you want for the pickup.
Your best bet for junk removal in Vancouver, WA is calling Charlie and Sons. We've got years and years of experience in hauling away your unwanted stuff. Our team is professional and courteous; we show up for our appointments on time and ready to work. If taking a trip to the dump just seems to overwhelm you, put the problem in our hands and let us take care of it for you.
Safe, ethical disposal of junk
Ask any team member what the number one priority is and they can tell you that it's safety. Your well-being and ours are the highest items on the agenda. Once your stuff is out the door and on a truck, you don't have to wonder where it's going. We recycle reusable components and get rid of the rest in an efficient and eco-conscious manner.
Residential hauling isn't the only thing that we do. If you're a landlord of a home, apartment complex or commercial building, we can help you get rid of debris and unwanted items in time for you to get your next tenants moved in. Our versatile business works at a scale that suits your needs. There's no job to big or too small for us to handle
One call to get it all done
Some of our other services include:
Single appliance removal: Do you just have that one water heater, sink, toilet, refrigerator or other device that you just don't know what to do with? Give us a call. We swing buy and take it off your hands without any hassle.
Housing clean-outs: If you don't have the time to do it yourself, you can call us in to come and clear your residence when you move out. We leave the place looking clean so you can leave your old place behind and get on with setting up your new nest.
Full regional coverage: Yes, we're the top haulers to contact in Vancouver, but we also work around the Portland Metro area. If you're moving as far east as Camas, as south as West Linn or as west as Beaverton, we take care of whatever you need.
Your first call for junk hauling in Vancouver
You can deal with the larger chains of junk haulers, if you have the time to wait. We're a local outfit with years of experience right in this community. We know the area very well and make sure to treat you like our neighbor, because you are. Our team is full of experts in hauling, and we can work up a free estimate for you. Once you decide to work with us, you aren't going to believe that prices are exceptionally reasonable, often up to half of what the other guys charge.
After you use our services just once, there's no going back. The time that you save when you have Charlie and Sons is more than worth the low price. Call us in to help with your spring clear-out, again for a move in the summer, for your autumn leaf collection and removal and any other job that you need done.
Setting up the appointment is effortless. All you have to do is give us a phone call or fill out this contact form . We come out when it's most convenient for you. The only thing that you have to lose is all of your unwanted junk.