Can I Get Junk Removal Service During Coronavirus?
Yes, you can still hire a junk removal service during the coronavirus pandemic. While Portland is under Governor Kate Brown's "Stay Home, Save Lives" order, Charlie & Sons is open for business and providing junk removal and garbage removal services.
Charlie & Sons Hauling Is Taking the Following Precautions
Here at Charlie & Sons, we are taking the current COVID-19 situation very seriously. As such, the following precautions have been put in place to protect our workers and our customers: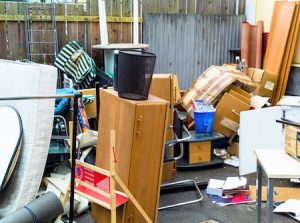 Social Distancing and Disinfection. We are observing all recommended social distancing measures, including keeping our employees at least six feet apart. We are also following all CDC-recommended guidelines concerning cleanliness on the job.
Personal Protective Equipment. All of our employees are wearing protective gloves in addition to their regular work gloves. They are also wearing face masks and face shields to help prevent the spread of COVID-19.
No-Contact Payment Options. We understand that many people are uncomfortable with any physical interactions with people outside of their homes during this time. We offer no-contact payment options, and we can work with you to ensure your safety and comfort throughout the process.
Charlie & Sons Offers the Following Services:
Do you need to get rid of unwanted trash, yard debris, or furniture? Charlie & Sons Hauling offers junk removal services for the Portland metro area. These junk removal services include:
Garbage removal. If you have piles of garbage on your property that needs removal, call us at Charlie & Sons Hauling.
Appliance removal. Refrigerators, washers, dryers — we can haul it all.
Tire removal. Extra tires? We've got you covered.
Yard debris removal. Doing some yard work during the stay-at-home orders? We can remove your yard debris for you.
Shed tear-downs. If that shed in the backyard is an eyesore from your home office, hire us to come tear it down and remove it!
Electronics recycling. We can take old TVs, computers, and other electronics off your hands. Call today.
Hot tub removal. Not sure what to do with your broken hot tub? Call the experienced team at Charlie & Sons Hauling.
Construction debris removal. We can remove concrete, dirt, and other construction debris.
---
How to Hire Charlie & Sons Hauling
If you need us to remove junk or other debris from your property, give us a call or fill out the form on this page to contact us. We have no-contact options for service and payment, and we can work with you so that you are comfortable throughout the whole process. Call today!